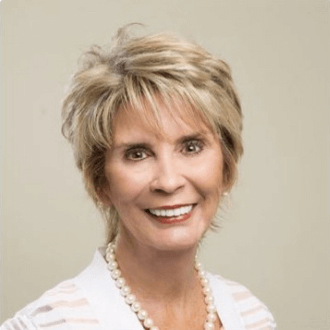 Fredda Branyon's dedication to healing and hope began as a teenager during her Candy Striper days.  Fredda has enjoyed more than 38 years in the medical profession.  She was a nurse before earning her pre-medical degree at Wofford College in Spartanburg, SC.  Upon completion of Wofford's pre-med program, she entered the medical program at the Southwest College of Naturopathic Medicine in Tempe, AZ.  Fredda has studied with medical experts throughout the world, and has dedicated her life to educating patients and their families on the benefits of Complementary Medicine.  Fredda Branyon is also the founder and Administrative Director of New Hope Unlimited, a medical referral business that offers patients access to various treatment options provided by licensed physicians from around the world.
Fredda initially became interested in Naturopathic medical alternatives through family tragedy.  Her mother was diagnosed with stomach cancer and, being a nurse and pre-med student, Fredda wanted to be sure that her mother received the best care available.  Unfortunately, the family was presented with limited treatment options and she grew increasingly dissatisfied with how the traditional medical system handled patient needs, as well as the needs of the patient's family and care givers.  The overwhelming emotions Fredda experienced during this difficult time prompted her to begin searching for a better way.  She began searching for hope.
Shortly after her mother lost her battle with cancer, Fredda committed her life to finding and educating the public about various alternatives that could improve quality of life, potentially increase success rates, and help prevent chronic illness.  More than anything, she wanted to give people that were experiencing the same sense of frustration and helplessness the information they need to make a well-informed decision regarding their medical treatment.  She strongly believes that the patient and their family should have a voice when it comes to treatment options, and that voice needs to be heard.
When she isn't working, Fredda loves spending time with her family, especially her 6 year old granddaughter (note: she's quick to point out that she's almost 7).  Together they enjoy tea parties, costume balls, art projects, movies, and classic children's books.  From time to time, Fredda even agrees to a tennis match with her granddaughter on the Wii (and no, photos of the match will never be posted on this site! lol!).
---
Although Fredda Branyon has chosen not to seek licensure as a physician, she has dedicated her life to the advancement of complementary medicine, and has worked diligently to educate both patients and physicians on the true power of hope.  Throughout her illustrious career, she has studied with some of the world's most renowned alternative oncology experts from Germany, Israel, Japan, and Mexico.
Fredda Branyon has been honored with the following awards and acknowledgements (among others):
The Legacy Award & Exceptional Leadership Award.  Other recipients of these prestigious awards have included Mother Teresa, Linus Pauling, Oprah Winfrey, Peter Ueberroth, Mikhail Gorbachev, Viktor Frankl, Hans Selye, Roberto Assagioli, Peter Drucker, Henry Mintzberg, Donald Petersen, George Goodheart, and Isaac Asimov.
Guest Speaker for many medical conferences and workshops.
Interviewed on several radio talk shows.
Appeared on several TV talk shows.
Asked to participate in several Discovery Channel documentaries.
Honored by the exceptional opportunity to lecture for Dr. Robert Atkins and his working colleges on 3 separate occasions.
Developed an alternative IV protocol for the treatment of Cancer that was the first of its kind to be allowed for use in major hospitals in Atlanta, GA, and Scottsdale, AZ.
Fredda Branyon was the first ND allowed to join the American College for Advancement in Medicine (ACAM), whose membership was previously restricted to MD's and DO's.
Fredda Branyon was the first ND allowed to participate in the Susan Komen Race for the Cure as a representative of alternative medicine.